Hey there, thanks for visiting my blog. Usually these blog posts will be more bite-size, but there's really no way to explain this without getting the full meal.
This is written for those who need a great website design to attract and convert customers, but they also love a great deal/value and don't want to pay $5-15k+ for one. Maybe you already have an existing website (that either sucks, is hard to update, or is outdated) or are ready to break out of your 9-5 and finally start that business that will revolutionize your industry.
Whatever it may be, your website needs to be one of the main tools you use to grow your business, and there's amazing pre-made websites out there that are specific (or close) to your industry that can be had for as little as a one-time cost of $30 (plus around $10/month for hosting).
A template? Really?
Yup! Take a look at the demo sites that are offered and prepare to be impressed. You don't need to reinvent the wheel here, you just need something that looks good enough so your customer:
can see that you're a professional, and
can easily and quickly find what they're looking for on your site.
One of the (many) benefits of working with WordPress templates is that you can always change the template of the website later easily while keeping all the content, or customize the existing template so it looks like a 100% custom website. Read more about the benefits of a premium theme here.
Before you can get one of these websites, you need to set up hosting and a domain name, and install WordPress. If you've already done this, skip to the fun(ish) part.
Hosting
Your host is who you pay each month to store your website files and database online, so visitors can access it.
You need a good host for your website. Think of your website like a brick and mortar business, and the host as the road to it. Do you think it would be better for your business to have a superhighway leading right to the doorway, or a dirt road with a bunch of potholes? People want instant gratification, and if your website loads slowly, they'll quickly go somewhere else.
A host can make or break your website speed, website search ranking, can block hacking attempts, and can recover your website if things go wrong. So, it's really important. Don't cheap out here, but there are ways that you can get the best value without spending a lot of money.
How do I find a good WordPress host?
This can be tricky, because if you Google "best website host", the websites that rank at the top of that search are the sites that have spent hundreds of thousands of dollars on SEO, so they can get clicks to A) Sell ad space on their site, and B) market hosting companies with their affiliate links.
They don't care about finding you the best host, they care about clicks and selling you garbage shared hosting (i.e. GoDaddy 🤮, HostGator, BlueHost, etc) claiming they're the fastest WordPress host with the lowest cost. A lot of them used to be good, but as they've been acquired by a large company called EIG, the quality has suffered. Read more horror stories about that here.
There's also always "gotchas" like services that you definitely need with your hosting/domain, but the "cheap" companies make you pay for them (and sometimes annually as well).
That being said, I've done a lot of research and experienced a lot of hosts, and here are the two I recommend that are the best value (…complete with affiliate links, because I like money. However, I'd never recommend something that sucks to anyone)
Cloudways
There's so many good things to say about Cloudways. Fast, fairly easy to set up, cheap (your bills each month are based on traffic/data use and automatically scale/self-optimize, mine is around $10/month). Some website say that the support isn't good, but I've found the opposite to be true. It's not stellar like the next one on the list, but it's pretty good.
The bad: They don't do domain names. If you're looking for a one-stop shop, consider WPX.
WPX
You may have heard a lot of good things about WPX, or you may have not heard about it at all. When I first tried it, it honestly blew me away. It's super quick, has domain management, built-in security, the customer support is

insane

, AND it's about $25/month. If you want to read more about why they're awesome, check this link out: Why WPX?
I mean, how can you not love a company that has the fastest/best value WordPress hosting, AND created their own foundation (Every Dog Matters) to improve the welfare of shelter, homeless, abandoned and disabled dogs (and some cats)?
Getting started on the right foot with great hosting is important, because switching from a bad host can definitely be more painful than reading any more terrible monkey jokes in this article.
Domain Name
Your domain name is the address, or URL, of your website. There are a lot of companies you can register with, and they're similar in features. The cost to register a domain name varies, and I'd urge you to not be tempted by $1/first year registration, because those services usually charge 50% to 100% more than other registrars yearly after the first year is up.
Also, keep in mind a few additional things that you need with your domain name, and whether or not the domain name registrar includes these in their plan, or charges you on the down-low for them (👀 at you, GoDaddy).
Whois Privacy
Having Whois privacy on your domain is very important, and I'd recommend enabling this on any domain you buy. If you don't, you'll get spammed to death because your contact info (name, address, phone number, etc) is registered with your domain, and it's public unless you have Whois Privacy. Some domain hosts like WPX include this for free, other hosts charge an annual fee.
SSL Certificate
An SSL Certificate basically prevents criminals/hackers from intercepting any data between the host website and the user/client using it. I think this goes without saying, but you need this, especially if your clients/customer enters any information on your website.
Again, some hosts like Cloudways or WPX include an SSL certificate for free, and some hosts like GoDaddy charge you (annually) for this.
(Optional) Email Hosting
You can pay to host your email on your own domain if you want to, meaning if your domain is www.mydomain.com, you can set up an email for yourself, like me@mydomain.com, or your pet at fluffy@mydomain.com. There are a ton of services that offer this, some better than others. The downside of this is you need to pay for a hosting company to do this, and setup can sometimes be complicated.

If you have employees or contractors that work with you regularly, then I'd recommend using Google Workspace account so you can easily manage all of the email addresses associated with the domain.
Finding and installing a great Website Design
Click this link: themeforest.net. Now each one of these entries you see is a WordPress Theme, and each one of these themes has various demo websites that you can load after you've installed them to WordPress.
Step 1: Finding a demo site you like
This part can be a little tedious/overwhelming, because there are SO MANY templates to sort through. They're already sorted by popularity, so I'd recommend sticking with the first 12 and not going any deeper. My favorite templates to use are Avada, BeTheme, Flatsome (for ecommerce), and Salient.
You can use themeforest's search feature, but it won't find the demo sites within the different themes, so you can't search these themes for something that matches your industry. Which is annoying. If you choose to go this route, make sure the theme you choose is built with a page builder. A page builder is basically an easy way to edit your website with a drag and drop interface (sometimes called a WSYWIG, or What You See is What You Get editor), as opposed to trying to use the WordPress back-end to build it. Some common page builders are Elementor and WP Bakery Page Builder, but make sure you like the page builder of whatever theme you choose before you purchase it.
Now I know you like things convenient, so below is a direct link to all of the top 12 theme's demo sites:
After you find one that you like, purchase and download the theme. Now you just need to upload that theme to your WordPress installation.
Step 2: Install and activate the theme in WordPress
Use this guide to install and activate your WordPress theme.
Step 3: Import the demo
Now that your theme is installed and activated, you can import your chosen demo website. Most of the themes that you buy on themeforest.net will require you to register the theme before you can import the demo.
To grab your registration code, head over to the downloads page on your themeforest.net account, click the download button, then click "License certificate and purchase code" (either text or PDF).
Once that's downloaded, open it up and copy the Item Purchase Code.
To register the theme, go into the theme options in your WordPress dashboard. The location of this varies between themes, but basically you're just looking for a spot to paste your purchase code in. Once you find it, paste the code in, click activate and now you'll be able to import your demo site!
Final Thoughts
Did you read this article and now you look like this?: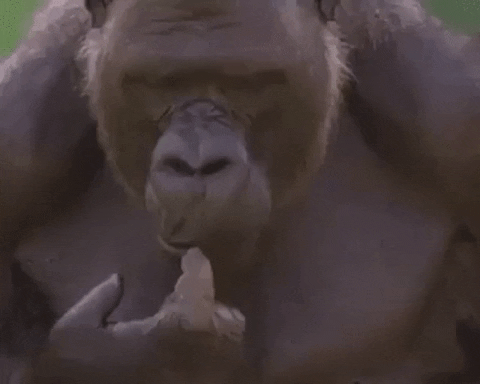 If so, that's ok! Our Starter Package takes care of all of this for you, and we even set up a Google business email, contact forms, tracking codes for Google Analytics, Facebook Pixel, and LinkedIn (so you can keep track of visitors to your website and where they're coming from) as well as set up social media business pages, like Facebook, Instagram, YouTube, LinkedIn, and Twitter.
If you want someone else to take care of everything, then our Advanced Package is a great fit. It goes a step further than the Starter Package by setting up the site with your logo, copy, images, and branding. Basically everything you need to have an amazing looking website design, without the custom website design price.
We're also available for anything else you need, whether it be logo design, website speed and fixes, tweaks, security, and social media marketing. And as always, green businesses get a 5% discount on ALL services, and we donate 5% of net profits to charities that support clean industries or conservation/animal protection.
That being said, it's really not that hard. Even a monkey can do it: